Our Approach at enTrust Financial Group, Inc.

Our approach to planning is PROCESS. 
We have designed our planning process to foster the achievement of our clients' goals. 
enTrust delivers personalized service focused on making progress towards financial security through diligence and careful planning.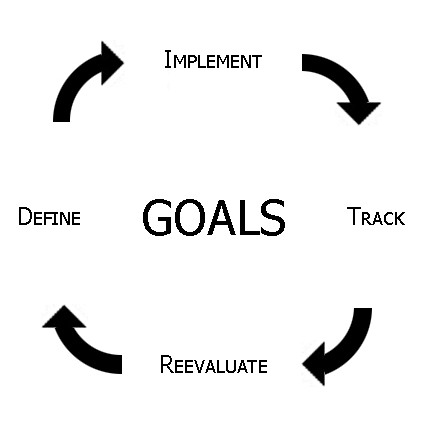 Key to planning success:  It is our commitment to a system developed over the past 40 years to monitor our clients' progress.  This is accomplished through the incorporation of detailed quarterly and annual reviews of each client's unique financial condition and through continual tracking of progress made towards achieving established goals.
The value of prescribing to this process is that your team at enTrust is well-positioned to provide timely reevaluation of priorities, pro-actively address changing needs and identify and act on opportunities as they may be available.

Working as a team, our professionals review all facets of your personal and business matters.  Each professional will examine those issues for which he is best qualified and trained to understand.  We then collectively review our findings and develop final recommendations.  It is through this commitment to a team effort that makes ours a unique and comprehensive service.
Our Philosophy

Our goal is to develop lasting relationships . To do this, we strive to be responsive to all areas of your personal and business matters as they arise and as they are expected to develop.  Many of our clients we have served for well over 15 years and some 30 years and longer.  It is through our dedication to service and relationships that allows these relationships to build and last.
We value the education of our clients.  It is our goal to be sure that options are explained and that all decisions are informed.
Through our work, we are continually exposed to current tax thinking and planning techniques as used by leading national law and accounting firms.  This unique exposure allows us to quickly recognize trends or changes in legal and tax strategies, which further allows us to provide you with a broad, current and accurate advice and service.
We strongly believe that implementation is an integral part of the professional advice and service we provide.  We have found that without implementation, even the "best plan" is useless if not put into practice - no matter how simple that "plan".  
In the implementation process, our goal is to work with your other advisors in a joint and cooperative effort to accomplish your established goals.  As professionals ourselves, we understand the issues involved and are often times better equipped to communicate these issues to your other advisors to see to their resolution.  Furthermore, because of our technical training and background, we can review any outside work product to assure that your specific needs have been met.
Our Clients

Our clients come from a variety of businesses and professions.  Our business clients include operations in plastics, chemicals, construction, food sales and distribution to name just a few.  We also service individual and group practices of attorneys, accountants, engineers, and physicians.

Our business clients range in size from those having just a few employees to several thousand and with a single local location to several hundred across the country.  Our clients also include newly formed businesses and those which have been in existence for over 100 years.

Regardless of the size of your organization, our goal remains the same - to solve your problems and provide exceptional service.